Categories
RSS Feed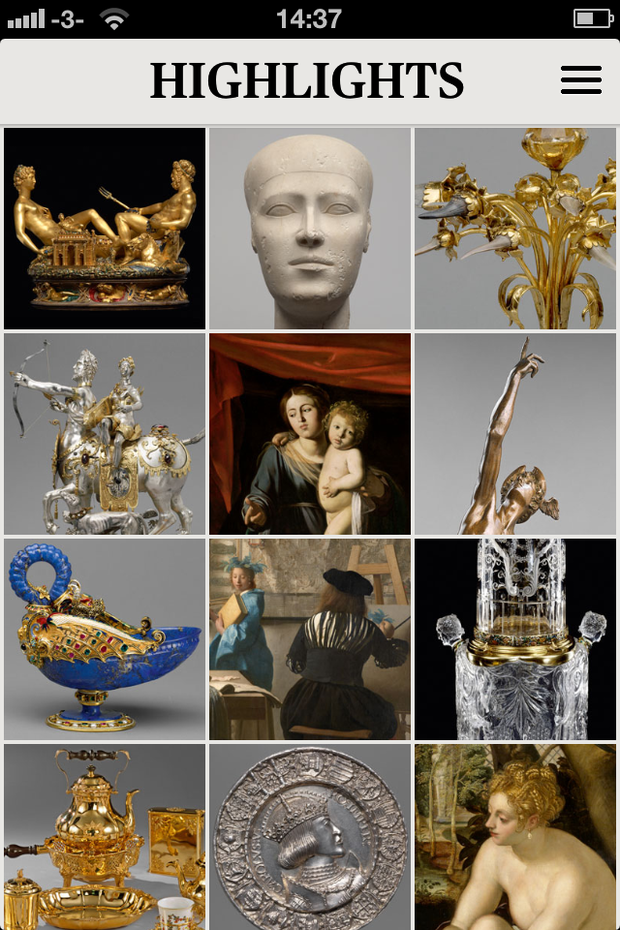 Enlarge view
The APP of the Kunsthistorisches Museum in Vienna is now available in version 2.0 and offers a new museum experience.
Objects in a matrix can be moved to discover the highlights of the extensive holdings of the Kunsthistorisches Museum. The App makes it possible to play with favourite objects and to learn interesting details about the museum's treasures.
A variety of share functions allows to share both objects and interesting special exhibitions with friends, inviting them to enjoy the fascinating world of the museum. The APP gives all the information needed for a visit to the museum: everything from current special exhibitions and events to opening hours, entrance fees and details on how to get to various collections and locations.
Free download at the App Store or at Google Play! For more info please click here.
---