Blogs from category: Kaiserliche Schatzkammer
Categories
RSS Feed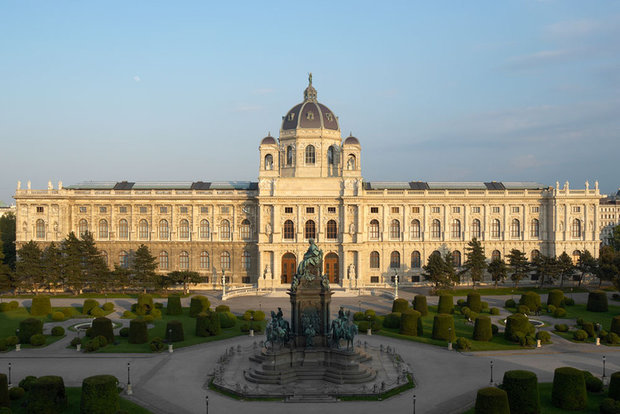 Enlarge view
From January 1, 2013 the Kunsthistorisches Museum Wien has a new Corporate Design (CD), developed as part of a comprehensive branding process. The Kunsthistorisches Museum Wien houses the unique imperial collections of the Habsburgs in Vienna; it is a world-class museum and a universal museum of history and art that touches and moves its visitors. The new design reflects this positioning, and comprises a new logo, imagery and tonality. The outstanding quality of the new design reflects the richness of the collections, the different sumptuous locations and annexes where they are displayed, and the breadth of the history of Habsburg connoisseurship. The new CD comprises the museum's online presence and all publications and printed matter of all the locations and annexes of the Kunsthistorisches Wien, i.e. the Kunsthistorisches Museum Wien, the Kunsthistorisches Museum Wien Neue Burg, the Imperial Treasury Vienna, the Imperial Carriage Museum Vienna, the Theseus Temple, and Ambras Castle Innsbruck.
The publicity campaign for the Kunstkammer Wien
The first publicity campaign featuring the new CD is now underway to promote the reopening of the Kunstkammer Wien scheduled for February 2013. It is the first time a museum has commissioned both printed ads and TV spots. We are proud to announce that these spots promoting the Kunstkammer Wien feature Oscar-winner and Hollywood legend, Maximilian Schell. The publicity campaign for the Kunstkammer Wien reflects the attributes of the new branding: stylish, self-assured, moving and open is how the Kunsthistorisches Museum Wien hopes to engage its visitors.
---