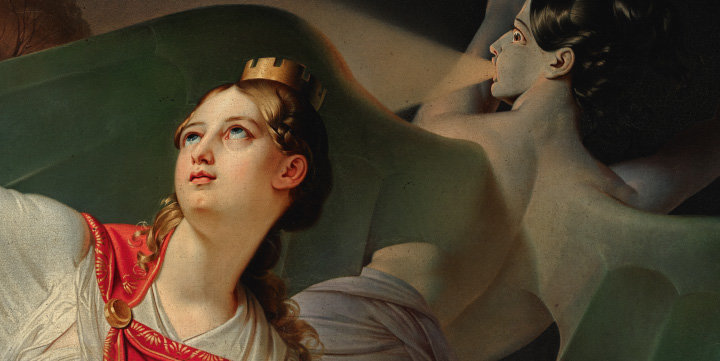 Masks and Epidemics at the Viennese Court 1500–1918
---
18 December 2020 to
24 April 2022
Read more
We look forward to your visit!
Please note: The Imperial Carriage Museum will be closed from 7 January to 13 February 2022, due to maintenance work for the 100th anniversary at the Schönbrunn site.
Interesting facts about your visit
Buy Ticket
Winter Delights
A large-format painting on display in the Wagenburg captures the sleigh ride of the Viennese court to celebrate the wedding of Crown Prince and Roman King Joseph to Josepha of Bavaria. As part of the international research project Art-Es, this painting has been virtually brought to life: You get to know protagonists and fence-sitters, observe flirtations and brawls, and see how the sleigh procession actually starts moving again to the sounds of Leopold Mozart's Musical Sleigh Ride!
Insights into the Imperial Carriage Museum